ZUID Media owns the media labels to target Amsterdam Zuid and also Amstelveen.

Magazine ZOZ – Zie Oud Zuid is a well-known magazine spread around Amsterdam-Zuid and was first published in 2009. Ever since the magazine has been informing about culture, lifestyle and entertainment in Oud-Zuid, Rivierenbuurt, Zuidas, De Pijp, Gelderlandplein and Stadionbuurt in the Amsterdam-Zuid urban district. Several famous Dutch people collaborate with magazine ZOZ in every edition.
With a convenient A5+ format and print run of 10,000 copies, the magazine is published monthly and distributed free of charge from over 700 fixed locations including hotels, cafés, restaurants, shops, fitness clubs, libraries, museums and city district offices. ZOZ offers business advertisers the perfect medium to reach their target audience in Amsterdam South!
www.zieoudzuid.nl
info@zieoudzuid.nl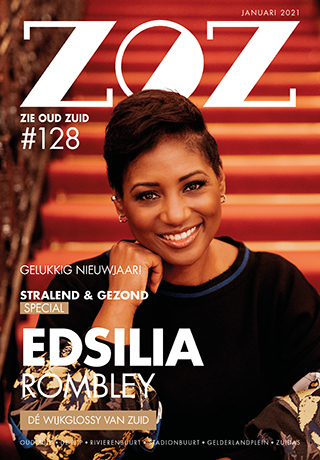 ZUID.nl is thé online platform for Amsterdam-Zuid, connecting businesses and people of Amsterdam-Zuid on a daily basis by sharing news about the area. The platform reaches beyond the Amsterdam-Zuid area, up unto the entire Netherlands where Amsterdam-Zuid is well-known for its allure.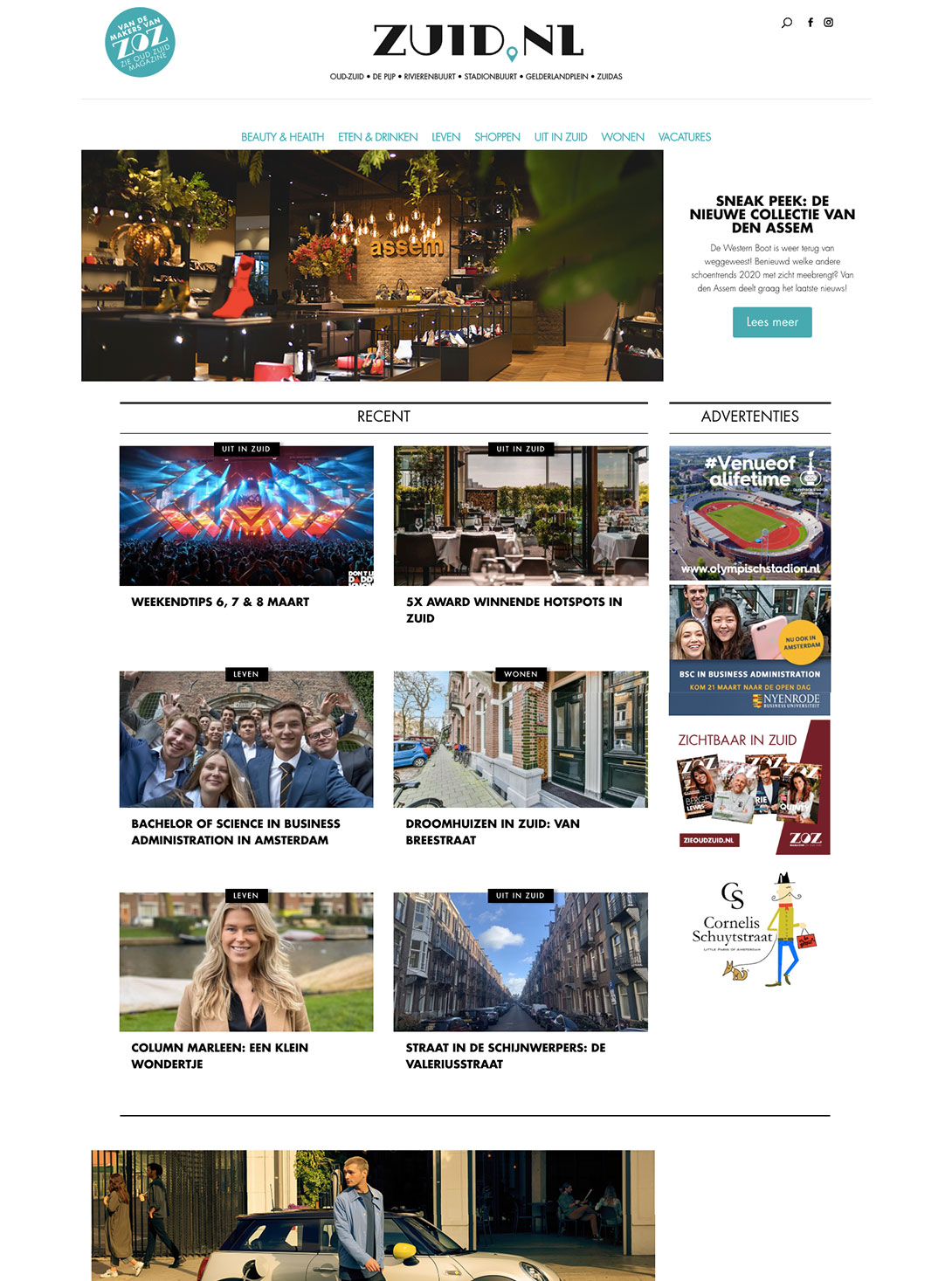 There have many developments in Amstelveen in the last couple of years and there are more to come over the next few years. The A9 will be expanded and built on a lower level, the Amstelveen Line (line 51) will be renewed and the improvements in the Stadshart will lead to a true transformation of the city. This magazine is being published twice a a year in collaboration with municipality Amstelveen and Rijkswaterstaat to inform the citizens about the progress.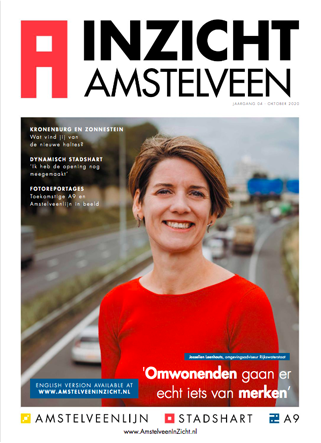 We would love to work together with you. We have a variety of services that we can offer you.



ZUID Media 
Emmalaan 25
1075 AT Amsterdam
0031 (0) 20-2182251
VAT: NL001914006B55
KVK: 18088750